Portfolio
I created this zine based on research into DIY spaces and their connection with the aesthetics of zines. Pulling inspiration from zines as a method to disseminate theory, I used the essay
In Defence of De-Persons
by Johanna Hedva (located online
here
). I inserted hand-drawn illustrations and other graphics to pay homage to zines while exploring non-normative typesetting.
Hopeless! Hopeless! Hopeless!
A collaborative illustration fanzine by Deirra Clyburn, Dasha Loidap, and me.

I created the page layout and cover, along with drawing two illustrations. We all took equal roles in initiating and coming up with the beginning concept and topics we wanted to illustrate. I also handled scheduling and timelines.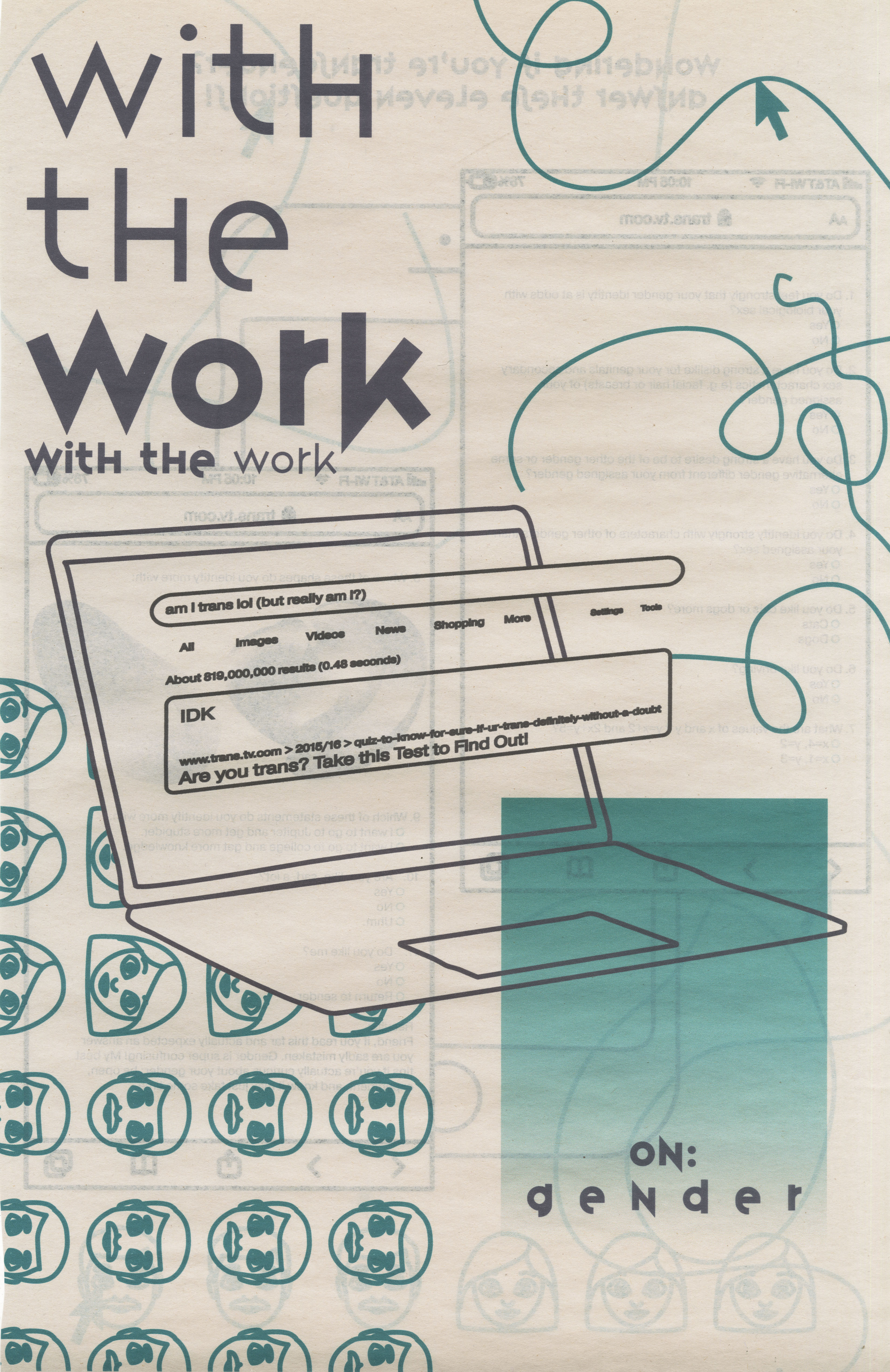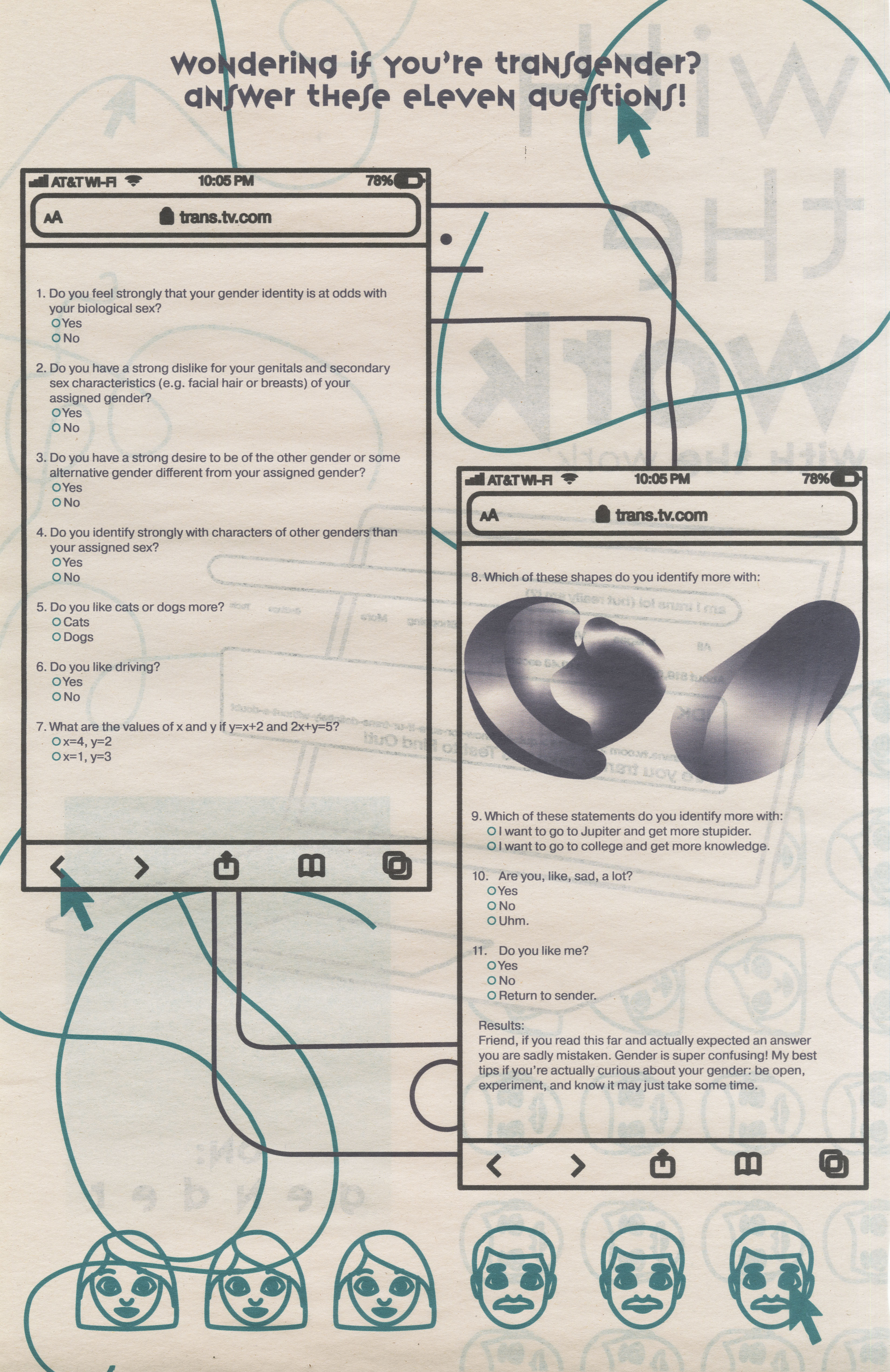 With the Work
With the Work is a collective of 5 graphic designers. In each section of our first publication, we used humor to tackle subjects with which people may not initially feel comfortable. These subjects included gender, LGBT identity, AAVE/ebonics, mental health, and the Asian diaspora. Each of us focused on one or two topics. My design work centered around the confusing nature of gender identity. We also created digital copies which we hosted on a Cargo website that I helped create.